Okay – this one is for all of you actors, artists, creatives – whatever. I try to make my blog posts catered to every one but, eh, maybe others will find it interesting.
I'm not going to say the name of the agency. Honestly, it's not relevant. Anything I have to say has nothing to do with that agency specifically. It's universal baby.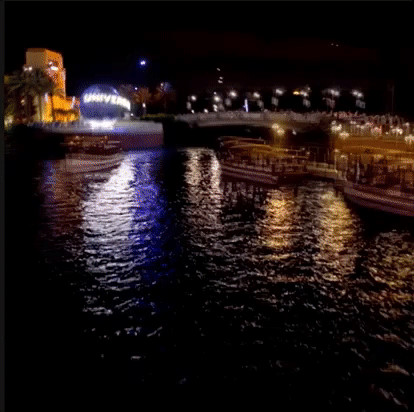 When I started working there I was part time, working as a standardized patient as well. I made my way over to full time and quit my job as an SP in hopes that working at the agency would bring me closer to my field (acting, wink wink nudge nudge) but honestly…6 months in I was woke and more alarmed by my field than anything.
I learned a lot about the bizzzzz.
Look, I thought I knew the bizzzzz, but…..I didn't really know….the bizzzzz.
The people I was interacting with on the daily consisted of casting directors, producers and various internal clients (department stores, ad agencies, marketing, blah…blah..blah)
They'd send a breakdown of roles they were looking for to cast their commercial, industrial, short film, print ad, what have you.
As an agent, you take the character descriptions and send links of headshots/resumes and then the client/casting director picks who they'd like to have audition.
Here's the first weird thing I noticed….
I'd often submit people who were right on the nose for what they were asking for (for example: improviser, must have comedic timing, pretty but not obviously pretty) things of that nature…and you know who would get picked?
The person of the bunch who is the least of all like that description.
The person they've seen 20 times already this year.
The person I submitted for a totally different role.
This often left me feeling like this: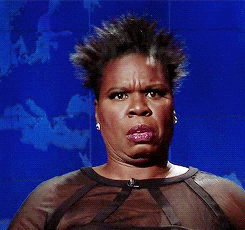 Um, I'm sorry? Do you know what you want?
No! They don't. They put a breakdown out there of what they think makes sense or of what they wrote and then they see headshots and all bets are off.
Let me tell you, this wasn't just an every now and then occurrence, it was an every week occurrence.
This was true for casting directors and other internal clients – every one.
Lesson one: It's truly a role of the dice. (hehehe role, get it?)
The next thing I noticed was – not surprisingly – how many roles there were for men compared to women.
Ahaaaa hahahahaha HAHAHAHAH….HAHAHAHAHAHAHAHAHHAHAAAAAA!!!!
Seriously. There would be a breakdown for 19 roles and 13 of them are for men.
One time a client called me and said "I have an industrial to book and need one talent to basically recite a monologue to the camera….I'm thinking it will be a man….I have no idea why…I just picture it being a white male."
…………………………………………………………………………………………………………………………………………………..
…………………………………………………………………………………………………………………………………………………..
…………………………………………………………………………………………………………………………………………………..
…………………………………………………………………………………………………………………………………………………..
Uh, I know why! You're used to seeing white men in ev-er-y-thing.
Lesson two: We still have a lot of work to do on equality in the entertainment industry. 
The biggest lesson I learned was just how much literally nothing is in your control and how much luck and timing plays into a career as an actor….and how much time I'd spent and risk I'd put on my mental health to please so many people….when the number one person I should please is myself.
I know. I know. The business is fast moving. Time is money.  You, yourself as an actor are a product, your own business. You need to play by the rules. Show up on time. Be prepared. Be cooperative. Don't cut or dye your hair ever unless you want to get new headshots right now. Don't get a job that you can't leave for an hour to audition or take a day off even though we might not book you, risk it! Make sure people know who you are. Take classes, submit your materials every month, blah blah blah. We can do all of these things – and we're simply not lucky or the timing is not right.
Hey friends – I've been that person – I AM that person – and guess what? People I knew who were very much not that person were getting called in to audition over and over and over again.
Look, this is not to say you should be a total dick and you'll still get ahead. In fact I know a lot of people who were dicks and never got called back in again. It just blew my mind how many people like myself were submitted – people who really worked hard, fit the role, were always prepared and putting themselves out there and I couldn't get them in the door.
Yet we give so many people control over our craft and we give them the power to decide if we're good enough or talented enough.
The most spot on feedback I've ever gotten from an acting teacher was this "You're a very low maintenance actor. You're told what to do and you do it." While I find this to be a gift, I discovered it was also hurting me. As actors we are trained to kneel at the alter of agents, casting directors, producers, directors, teachers, fill in the blank. I'd always played by the rules. I'd always done what I was told. I'd let every one decide if I was enough. But honestly people….it's kind of bullshit.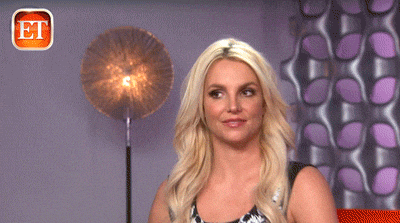 This is not to diss those people AT ALL. It's meant to show that we're all a lot more alike than we think. Every one is just trying to please someone. Agents to casting directors. Casting directors to clients. Actors to EVERYONE. It dawned on me: the number one person I want to please is myself.
I don't want to be at anyone's beck and call any more. Why should I? The time I spend constantly stressing over someone noticing me can be spent creating my own work. I can't tell you how many years I've stressed over being good enough. I've taken every class ever suggested, tried to meet every important person I could, went crazy over my body image, shipped post card after post card, despaired over other people who WERE booking. Everything always felt so personal, but you know what…..it's NOT. It feels like everything is about you, but it is so far removed from being about you. It's luck and timing. Luck…and timing. Do your work, create, act – the rest will fall into place.
You are enough.
Every one is doing the best they can, and yeah it's true that some people have the power to get you work. But you know what? You can't put your life in their hands. You just can't. You will be so miserable. I promise you. It was so abundantly clear to me in that year as an agent, that I need to create, act, perform because I love it and to stop putting pressure on my art to make me money or make me "noticeable." The truth is, if you really care and put your whole heart and soul into what you're doing – it will be impossible not to notice you.
Final lesson: Act by your own rules and your rules alone. They "need" you just as much as you "need" them. Do it for the love of it. 
Well, that was quite the blabber, huh?
I hope this gave some helpful insight. Being an actor is such an incredible, bold and brave thing. It makes you sparkly and full of light. Don't give that away for any one.
Self care, self flare.
xoxo
Kelz